There's a lot of software out there, and usually you can divide that software into two camps: useful and stable but costs money, or worthless and buggy but free. But then, once in a while there are a few great pieces of software that are both useful and stable and also free. That's the type of software that makes it to this page: the best of the best and with nothing out-of-pocket for the user! You might be surprised by the amount of software is out there that is the same or better than software that is available commercially that you'd have to pay for. There's lots of variety, and remember, this software is all free! I've been using every single one of these products for at least a year now and I cannot help but absolutely recommend every piece of software on this page! Also, I absolutely and completely guarantee that there is no spyware, adware, or viruses contained in any of this software.
First up is a great office suite that does everything Microsoft Office can do, and even more (such as create PDF files)! It's called OpenOffice.org and it's an open-source office suite that comes with a word processor, spreadsheet editor, and a program that replicates powerpoint very nicely! Best of all, it's free, which is much better than the price of Microsoft Office!


The best free image viewer and editor out there is Picasa, from Google, which is part of the Google Pack. You can zip through literally thousands of photos in seconds and retouch the ones that aren't so great! Check out this Picasa review link to see just a slice of how awesome Picasa is. To download Picasa, click the image below:

Avast! Antivirus Home Edition is a free antivirus software that does not bog down your system in a horrible fashion such as McAffee or Norton. Avast is free but it does require you to register (also free) in order to receive virus definition updates, but that's a simple process that takes less than 5 minutes, so it's definitely worth it! On the website, click on the link that says "FREE Avast! Home Edition."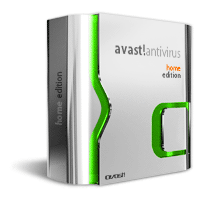 Ad-Aware SE Personal is a powerful piece of software for eliminating nasty spyware and adware from your system. This is probably one of the most used free spyware/adware removers and it is one of the best as well.


Tired of the security problems and lack of features of Internet Explorer? A lot of people are, and they've switched to Mozilla Firefox, an open-source browser that has a wealth of features such as tabbed browsing, an RSS reader, live bookmarks, smart search, and of course, the Google Toolbar included with the browser offers extra improved security! Click the image below to download:

Another program by the Mozilla foundation is Mozilla Tunderbird, a fast and powerful freeware email program that allows management of multiple email accounts, effective junk mail filters, RSS integration, search folders, and much, much more.


Google Earth is a fun little program that allows you to view satellite imagery of the entire world, and you can even zoom enough to see your very own house! It updates via Google's server, so broadband is recommended.